We had a lot of craziness last week, and I'm finally sitting around figuring out what to do for Christmas stuff. I'm finished with my shopping, minus 1 gift, and almost done wrapping everything, so I want to focus on enjoying time with my kiddos this December and making memories. Mushy, huh? But I sat down and looked through my gift ideas and Christmas board to give you some inspiration if you're needing some!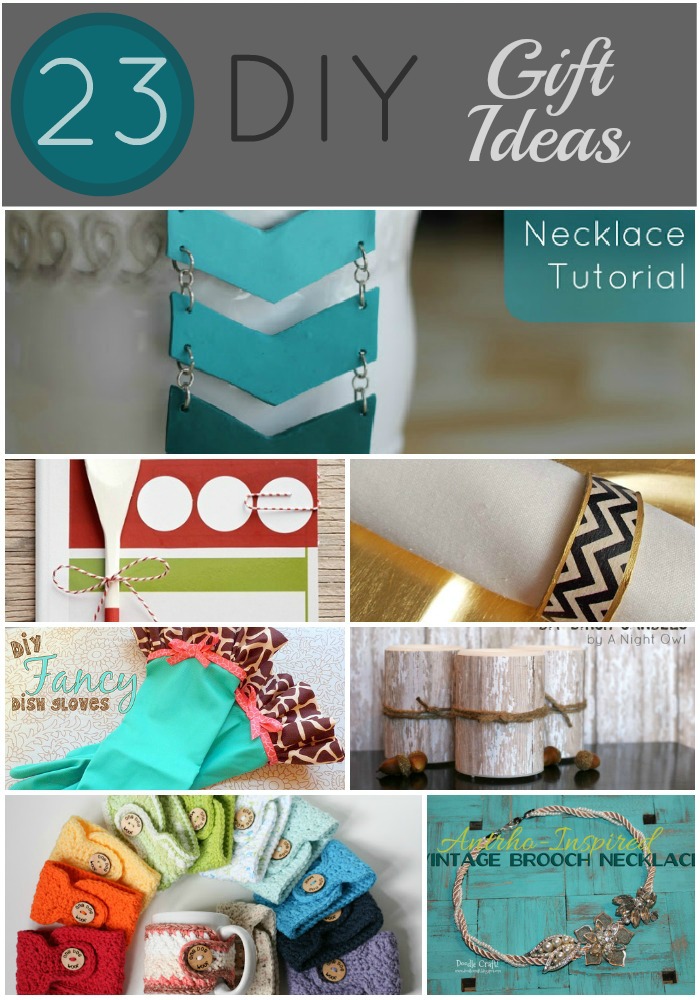 Tatertots and Jello has a round up of some DIY gifts. Head over and get inspired!
Since the last gift I'm trying to locate is for the hubby, here's a round up from Tip Junkie with men's gift ideas. Plus an overwhelming list of Homemade Toys Ideas.
This page has a TON of Christmas Tree ideas. Some really fun ones!
I'd love to see some of your ideas of Christmas décor and/or gift ideas. Leave me a comment with a link so I can come check it out. Happy Monday!